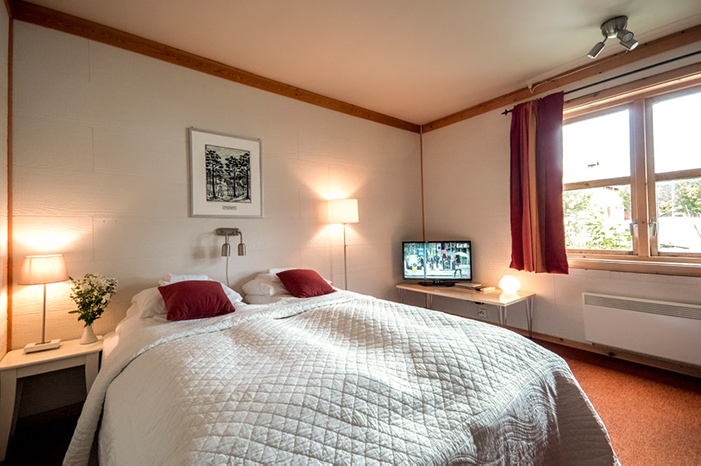 Vi har 12 dobbeltrom og 1 familierom, alle med eget bad/toalett. Familierommet er et dobbeltrom med et mindre "tilleggsrom", til sammen 4 sengeplasser. Rommene til familierommet leies også ut som separate rom. Romreservasjon kan du gjøre via vår bookingside eller kontakte oss direkte (se kontaktinfo nederst på siden).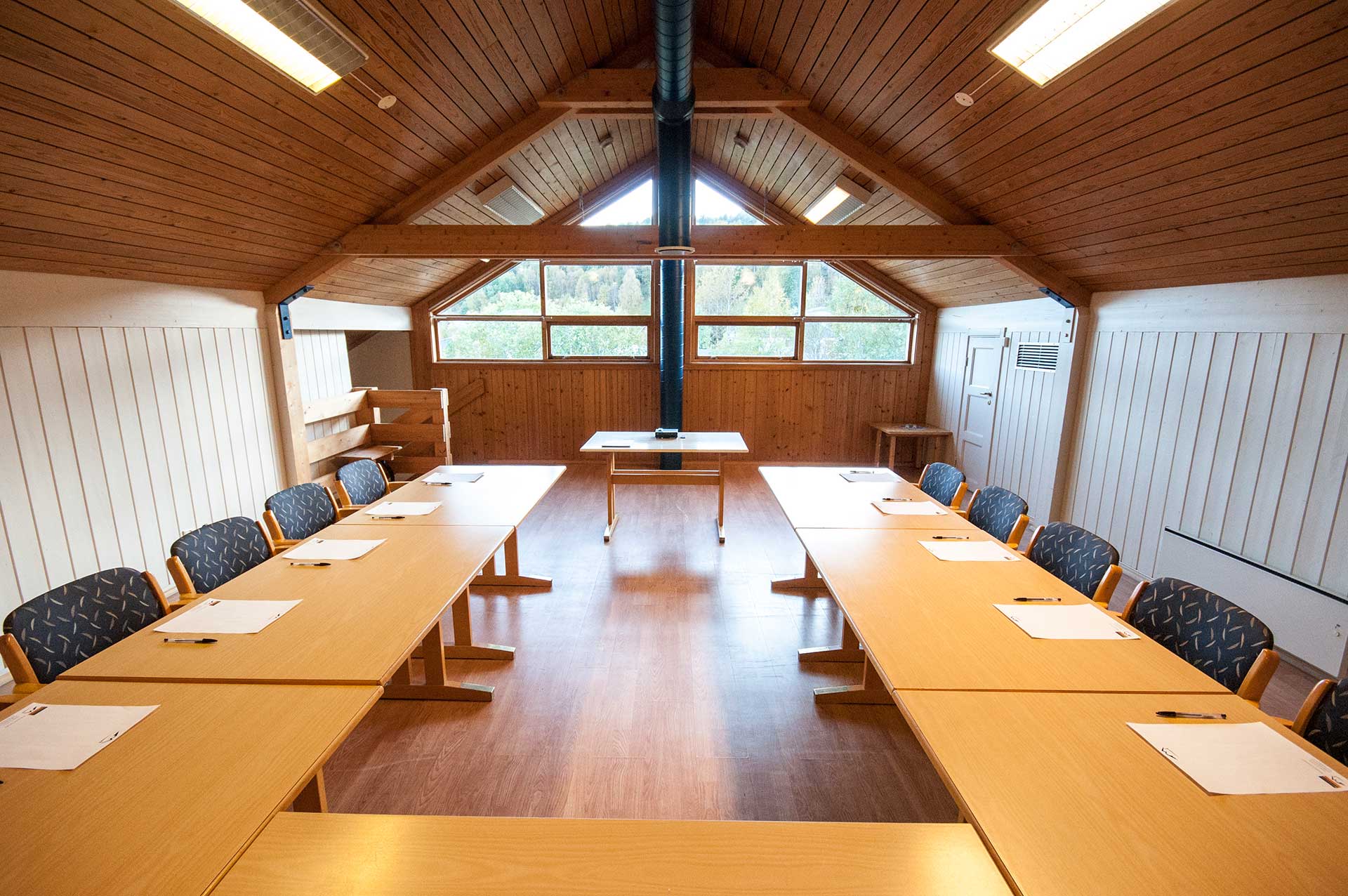 Våre møterom dekker både små og store behov for bedrifter, lag og foreninger. Har du behov for et lokale til et privat arrangement, det være seg konfirmasjon, bryllup eller en annen anledning, hjelper vi deg med det også.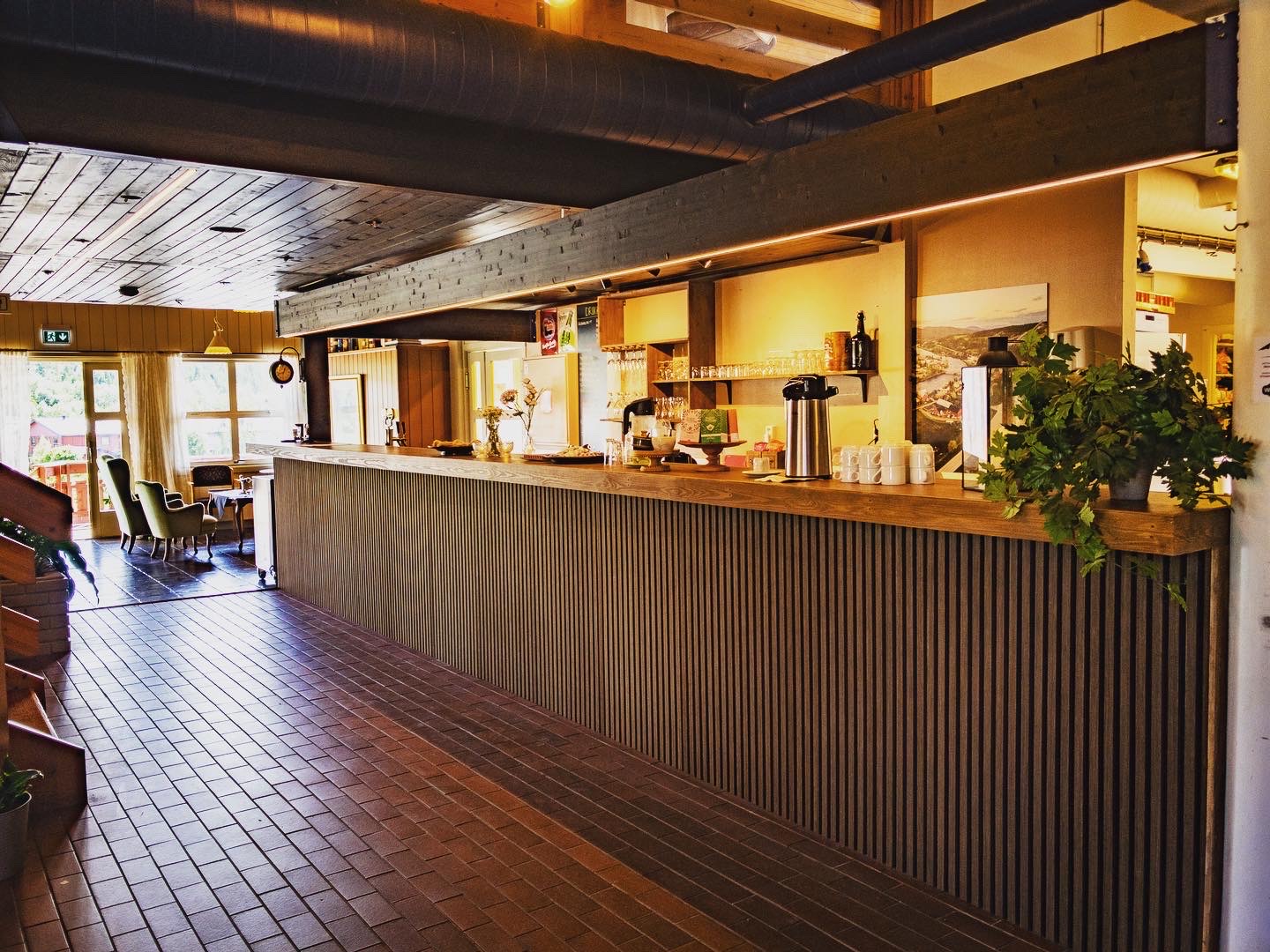 Åpningstider 
Gjeldende fra 22. august 2022:
Mandag - fredag: Kl. 10.00 - 14.00
Lørdag - søndag: Lukket
Avvikende åpningstider (f.eks. i forbindelse med arrangementer) vil bli annonsert på vår Facebook-side.
Har du en booking hos oss, ber vi deg ta kontakt på telefon 62 49 63 05 eller 952 07 555.

Opening hours
Valid from August 22, 2022:
Monday - Friday from 10:00 until 14:00
Saturday and Sunday closed 
Opening hours different from those above will be announced on our Facebook Page.
If you have a booking, please contact us by phone +47-624-96403 or +47-952-07555.
Malmplassen Gjestegård ligger på Tolga, kommunesenteret i Tolga kommune. Du finner oss langs riksveg 30, 22 km nord for Tynset og 33 km sør for Røros. Vi liker å si at vi befinner oss midt i Fjellregionen.
Nærområdet
Vingelen Nasjonalparklandsby
Forollhogna Nasjonalpark
Dølmotunet bygdetun
Hamran skihoppanlegg
Glomma fluefiskesone
Egebergstøtta
Avstander
Tynset: 22 km
Røros Bergstad: 33 km
Røros lufthavn: 35 km
Tolga stasjon: 500 m
Trondheim: 190 km
Oslo: 350 km
Malmplassen Gjestegård AS, Brugata 1, 2540 Tolga
Telefon: +47 62 49 63 05
Mobil: +47 952 07 555
Epost: post@malmplassen.no